Halloween Party Fun Memories Scrapbook Do Nothing! No waste hours,days on design Your Digital Photos Scrapbook! Relax,Have Fun,Enjoy Your Holidays Memories!

Title:Halloween Fun DJ Type:Software;MediaProduct Platform:PC License:Standard(1user - 1hardware) Size: 3.9MB
Price:$19.99USD for file (download/email); $29.64USD for CD-ROM by mail!
Description: Autorun Media Product with standalone Setup.exe to work with pre-installed by PC manufacturers famous popular brand software Audio,MP3 player"Jukebox".
System Requirements:Windows OS, Audio MP3 player"Jukebox" software (all manufacturers). Product # 011S127 Sale Price$24.99USD Sale Tax $0.00USD Shipping $0.00USD Total Price $24.99USD ( type total in paypal form)
ATTENTION: put your e-mail address in "Payments for" line for software Password delivery!
Order Download "Add to Cart"
Download Now or order onCD-ROM (only iside USA)
Product # X11S127 Sale Price$24.99USD Sale Tax $2.06USD Shipping $8.94USD Total Price $35.99USD
( type total in paypal form)
ATTENTION: put your e-mail address in "Payments for" line for software Password delivery!
Order CD-ROM "Add to Cart"
Checkout Our other Ready to Use Party Fun Media Products for Major Holidays includes but not limited: Presidents Day, Valentine, Saint Patrick Day, Memorial Day,4th of July, Labor Day, Halloween, Thanksgiving, Christmas, New Year. You are welcome to Order Custom Made to Local/religious Holidays Holiday Party Fun Media Products!

Windows Media Player 11
Windows Media Player for Mac
Windows Media Player 9 for Mac OS X
Windows Media Player 10 Mobile
Halloween Party Memories Photos Scrapbook
Original product is sold as "Customize it Yourself"Digital Photos,MusicScrapbook software. No need in designing whole Your own Digital Scrapbook!
You could start use it on PC in 5 minutes after inserting unlimited number Your Own digital photos to replace our demo greetings pictures-samples. Scrapbook easy to install, use by Elementary school students! Scrapbook starts,runs automatic as part of Famous Jukebox Musicmatch Brand Name software!
Each other Software on Market requires Your heavy work for hours,days,months to make own design,finish,start use,share with others. Those Famous Brand Name HP,Polaroid,Hallmark products has prices $29.99...59.99USD.
You could Simple,Easy,Fast and Cheap insert unlimited number of your digital photos from past or upcoming Christmas, New Year ,Birthday,Superbowl,other parties into this awesome sortware product.
Perfect to Keep as Your One of Kind
Unique Memories about Awesome Fun !
Simple,Easy,Fast and Cheap to Send as gift to Relatives,Friends (free shipping by email). Raise Holiday Spirit,Deliver Strong Message of Love and Respect from You. SaveTime,Money,Reap Multiple Rewards. "Score Big" in Your Relations Career, Success, Life-Priceless! Order,Buy,Pay Now online as Gift in 5minutes. Send(email) us Your photos. Order specific Music,Songs in soundtrack! We customize original product for You! Get custom made scrapbook delivered as gift worldwide in next 2 hours.

COMPLETE PRODUCT DESCRIPTION.
Inside this Original Hi-Tech Awesome Software Media Product includes this Music and Songs excerpts to all ages: (Start and Played in order presented and automatic switch to next in line!): "Welcome",
"Are You Ready for Halloween?",
"Scary Halloween"song,
"Dracula Laughs"soundeffect,
"It almost Halloween"song,
"Wolf Hauling"soundeffect,
"Tonight Halloween"song,
"No Windows,No Doors!",
"Trick or Treat"song,
"Spuky,Scary Skeletons"song,
"Trick or Treat"short excempt.
Total 18minutes of song & music clips as joint Party Environment and Your Photos Memories background music!!
Except Fantastic Music Halloween Scrapbook includes pictures with Halloween Greetings to all ages (Displayed in simple order presented and automatic switch to next in line!)
Want Customize Music,soundtrack , insert Name,Personal Wshes -Order Personal or Luxury Edition! Want longer Music -Order Luxury Edition!

Try it before You buy! You could find free Samples of our other Party Fun as music video at popular YouTube.com -Click Here! Download this free sample as small viruses,adware,spyware free software and have Fun -Click Here! Do You Like it ? Order it Now 24/7 by clicking on "Add to Cart" buttons below! We guarantee to put More Magic, Fun, Joy, Parties,Games, Holidays, Birthday Entertainment in Your Everyday Life!!
Musicmatch Jukebox - World's best music player
Apple - iTunes - iTunes Jukebox
RealTone JukeBox_ - Real Music Ringtones For Your Mobile!
Halloween Party Fun Sales Booster
We offer commercial sales/marketing solutions to Maximum Sales and Profits increase for small and large Retail businesses! Try it Risk -Free!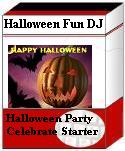 Title: Halloween Party Fun Sale Booster Type:Software;MediaProduct Platform:PC License:Commercial(1user - 1hardware) Size: 4.9MB
Price:$79.99USD for file (download/email); $94.58USD for CD-ROM by mail! Description: Autorun Media Product with standalone Setup.exe to work with pre-installed by PC manufacturers famous popular brand software Audio,MP3 player"Jukebox".
System Requirements: Windows OS, Audio MP3 player"Jukebox" software (all manufacturers). Product #0110128 Sale Price$79.99USD Sale Tax $0.00USD Shipping $0.00USD Total Price $79.99USD ( type total in paypal form)
ATTENTION: put your e-mail address in "Payments for" line for software Password delivery!
Order Download "Add to Cart"


or order onCD-ROM(only iside USA) Product #X110128 Sale Price$79.99USD Sale Tax $6.60USD Shipping $14.59USD Total Price $94.58USD ( type total in paypal form), ATTENTION: put your e-mail address in "Payments for" line for software Password delivery!
Order CD-ROM "Add to Cart"

Our Amazing Fantastic Halloween Fun DJ use Brand New Revolutionary Marketing Idea "Instant creating continious interactive Friendly Connections with every Shopper"!




No Need in Hiring for Holidays additional part-time Sales people! Very much cutting edge Hi-Tech! No need in Extremely Large Special Holidays Promotions Budgets and most Expensive and little results Marketing and Advertising Campaigns!




You could save Hundreds of millions dollars each Year on Holiday TV advertisement alone,not accounting direct marketing and other advertising chanels!




Other Ready to Use Major Holidays with Mega Sales Events includes but not limited : Memorial Day Sales
4th of July Spectacular
Labor Day Holiday Promotions Holiday Shopping Season (Thanksgiving, Christmas,New Year). You are welcome to Order Custom Made to Local Holidays Holiday Party Fun commercial Media Products!

RealOne Player download
Apple - QuickTime - Download